Bathroom Remodeling Contractors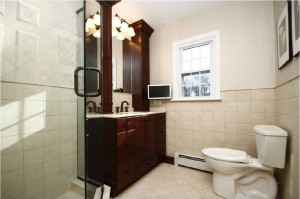 The bathroom has experienced a transformation from a no-frills functional room into a place where most people go to refresh, relax and rejuvenate. Many homeowners want to create spa-like amenities with a unique vision the possibilities with custom baths. One remodeling trend is to bring luxury into the bathroom by adding elements like updated vanities, powder rooms and spa showers.
For many people, luxury is about more than style. This is where M & M Constructions, LLC shines by offering our clients timeless, luxurious and durable features and ideas. You might have plans to remain in your home for a long time. We can remodel the  current bathrooms or expand an existing space.
M & M Constructions offers the best in bathroom remodeling services from master baths to powder rooms and everything else in between.
Bathroom Remodeling Contractors – Large and Small Projects Are Welcome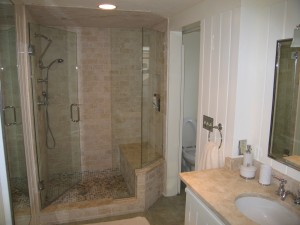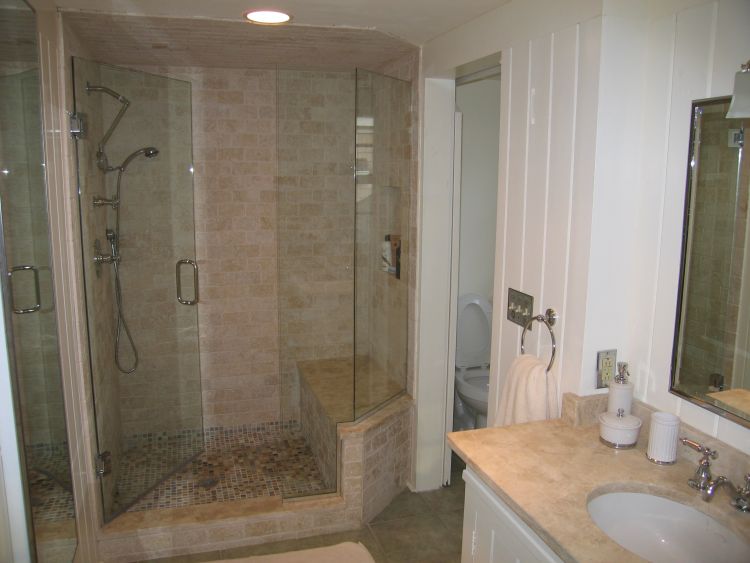 Whether you want to create a master bathroom suite that transforms into a private spa or update the plumbing, no job is too big or small. M & M Constructions can provide customized design and remodeling services. Our full-service company has helped many clients in the Wilton, CT area.
Endless possibilities are the starting point between your imagination and our skills when it comes to a bathroom remodeling project. Custom baths in the hallway or master baths can become the perfect place to showcase your individual personality and style. We are dedicated to helping you navigate through the product designs and colors to create the perfect room for your family.
We can install richly paneled classics in showers or create a sleek contemporary design to the bathroom vanities. Our team of professionals can produce creative solutions without compromising plumbing and essential fixtures that keep bathrooms functional.
Why should you choose M & M Constructions for your next bathroom remodeling project? Our number one priority is to provide quality service to every client. You can relax knowing that we will work to create an incredible view for your private retreat.
Bathroom Remodeling Contractors – Local Areas We Serve
M & M Constructions LLC is provides custom building and master carpentry to our clients in Fairfield County including Wilton, New Canaan, Ridgefield, Weston, Westport, Darien and Greenwich CT.