Basement Remodeling Contractors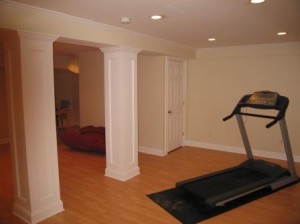 With an environment that is different from other areas of a home, the basement can become a breeding ground for mold, flooding and unexpected leaks. Poorly constructed designs and inexpensive materials will only mask the problems. M & M Constructions, LLC can transform a basement that is either unfinished or previously finished into a comfortable, healthy living area.
You can expect long-term solutions with moisture mitigation products and a finishing system that protects your investment. We will help you throughout the basement finishing project to plan the best usage for this space. Deciding what to do with the basement is the fun part. Knowing that you have a professional contractor that is licensed and insured is the important part.
Basement Remodeling Contractors – Our Services
Moisture Mitigation – Epoxy Moisture barriers for floors and walls.
Plumbing – Below grade solutions for baths, kitchens and bars.
Electric & Internet – Design & Installation
Lighting – Bright, energy saving solutions
Ceilings & Vents – Numerous options
Flooring – Wood, tile, carpet or concrete
Walls & Cabinets – Add storage, display flatscreens
Windows – New Options Available!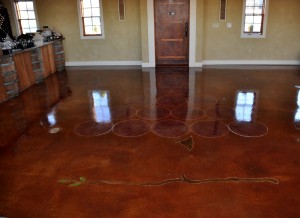 Basement Remodeling Contractors in Fairfield County CT
Our products prevent losses that may occur from moisture rising to the top of the floors. We install the proper flooring system to combat moisture mitigation issues from concrete floors. M & M Constructions, LLC uses industry standard materials to reduce the occurrence of moisture problems.
Our basement remodeling specialists offer various methods for having a finished area. We help you select the right finishing system for the basement's use. Whether you want layouts for game rooms, home theaters or lighting home offices, we can transform a cold airy basement into the perfect living space.
Basement remodeling projects have progressed beyond the early days of boxed-in ductwork and acoustic tile ceilings. Now, basements are a fantastic place for home theaters where the listening and viewing experience is enhanced. These functional spaces can include architectural details and designs that rival perfection.
Basement Remodeling Contractors – Local Areas We Serve
M & M Constructions LLC basement remodeling contractors serving clients in Fairfield County Connecticut including Wilton, New Canaan, Ridgefield, Weston, Westport, Darien and Greenwich CT